Styled is powered by Vocal creators. You support
Dominique Ziehl
by reading, sharing and tipping stories...
more
Styled is powered by Vocal.
Vocal is a platform that provides storytelling tools and engaged communities for writers, musicians, filmmakers, podcasters, and other creators to get discovered and fund their creativity.
How does Vocal work?
Creators share their stories on Vocal's communities. In return, creators earn money when they are tipped and when their stories are read.
How do I join Vocal?
Vocal welcomes creators of all shapes and sizes. Join for free and start creating.
To learn more about Vocal, visit our resources.
Show less
The Push and Pull of Masculinity in Womenswear and What It Means
Analysis of Women's Fashion Throughout History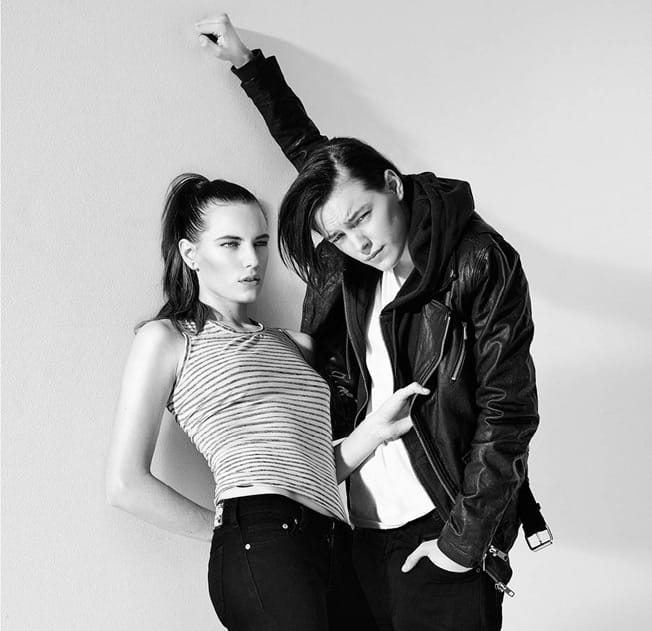 Feminism has always been a big topic in society for women and has grown exponentially with the 21st century. But what people don't realize is that it's always a part of humanity.
Fashion trends and history capture this cycle of the acceptance and rejection of the more masculine woman.
The Victorian Era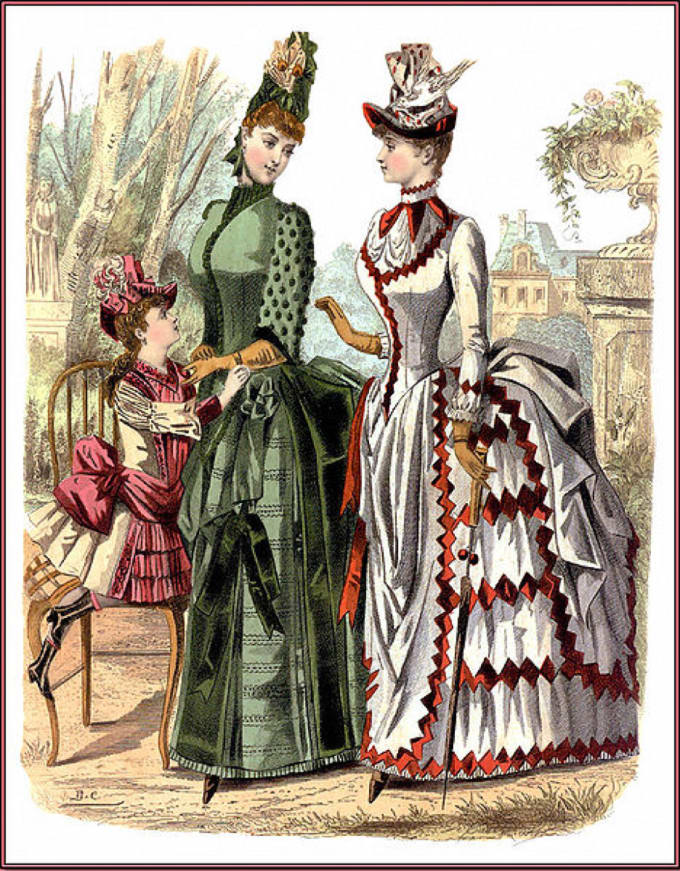 We start with the Victorian Era (1837-1901): one of the longest and most influential eras in history. One of the hallmarks of the Victorian Era was the repressed social atmosphere. Women were painted as mysterious, divine, and fragile figures. This emphasis on modesty was heavily reflected through dress. Women's clothes consisted of long, draping dresses that provided full coverage of women's legs, arms, and necks. Great emphasis was placed on minimizing the waist with a corset and layering fabric to bring out the bust and hips in order to create a fuller hourglass figure. 

Flapper Flare in The 1920s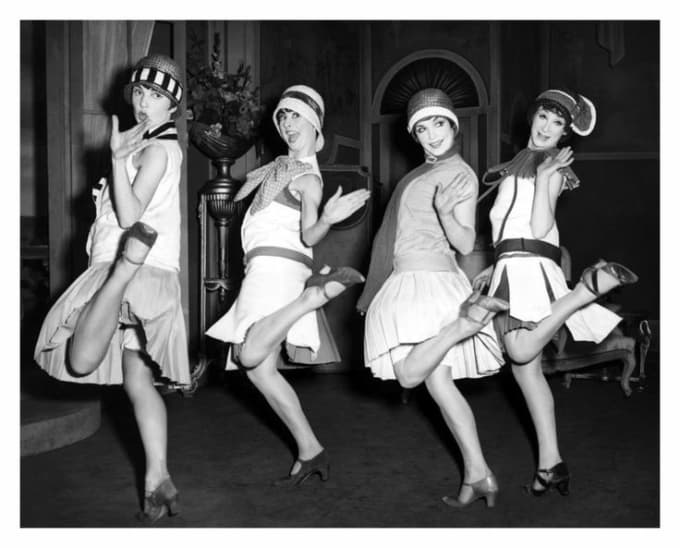 As society progressed into the 1920s, the world saw a dramatic shift in ideology. Also known as the Jazz Age, this era was characterized by youthful rebellion. The emergence of the female flapper played into this rejection of Victorian modesty. Their dresses were cut to end at the knee, and the bodice of the dress was held up only by two thin straps leaving the shoulders and arms completely exposed.
1940s & WWII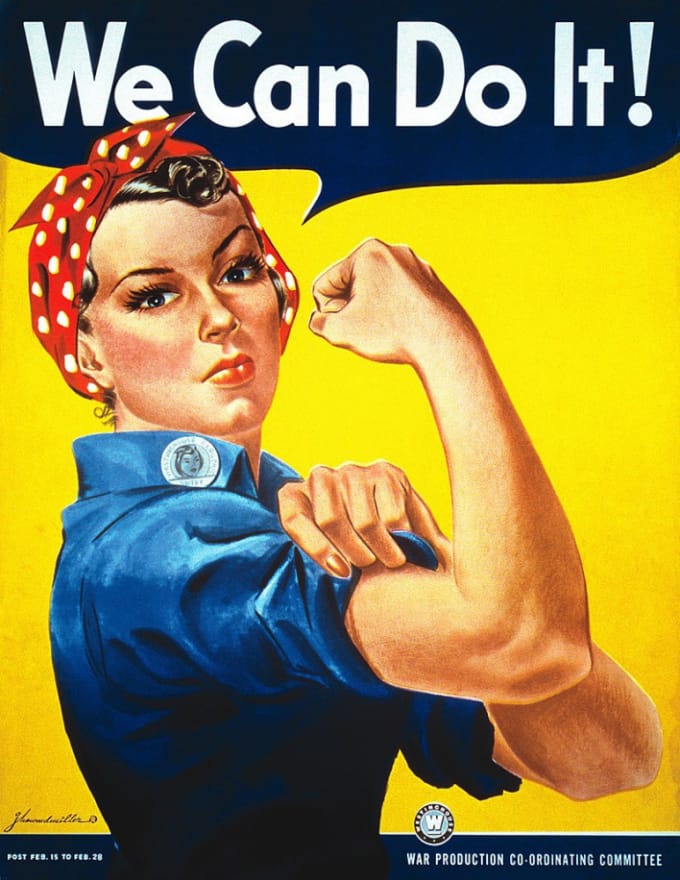 WWII impacted more than just global politics. The United States, under President Franklin Roosevelt, pooled many of its resources to help the Allied Powers win the war. Factory production efforts were executed solely for the war effort, and a majority of supplies were rationed and sent overseas. One of the biggest changes was America's first peace-time draft which sent millions of troops to fight on European soil. This drastic measure drained factories of their main workforce. More than 6 million women, in response, took up these jobs. "Rosie the Riveter," with her loosely buttoned work shirt, rolled up sleeves, and signature bandana, became a symbol for feminine strength.  
Post-War 1950s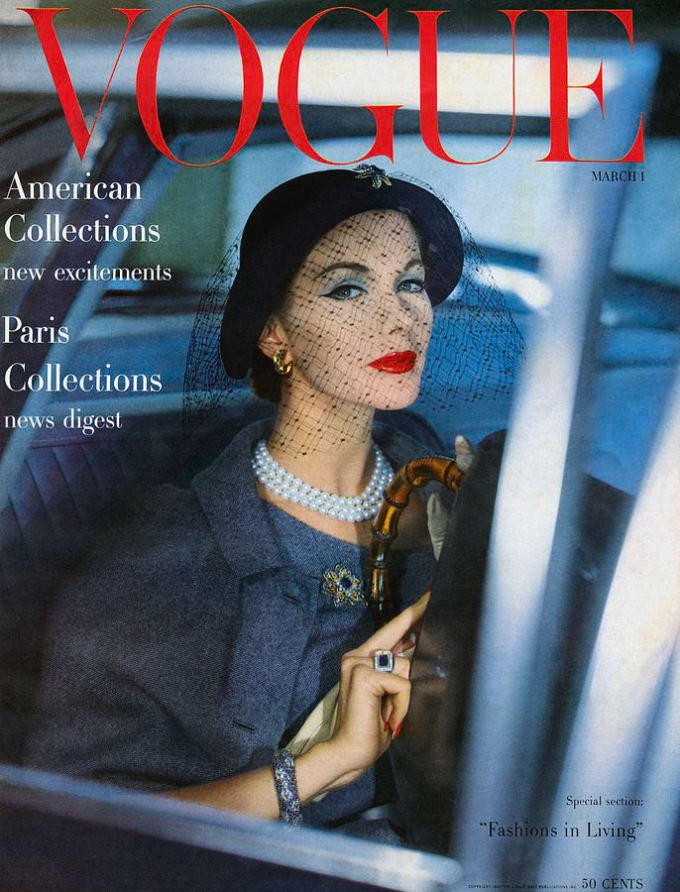 In the years following the war, clothing was still modeled after the utility clothes produced during war rationing. As men returned back from the war, a feminine twist was introduced to maintain the glamour of the female image. Tailored suit jackets and skirts made out of traditional men's wool suit fabric were fairly common in a woman's wardrobe. Designers experimented with color and suit-inspired garments producing a more sophisticated and elegant woman.
1960s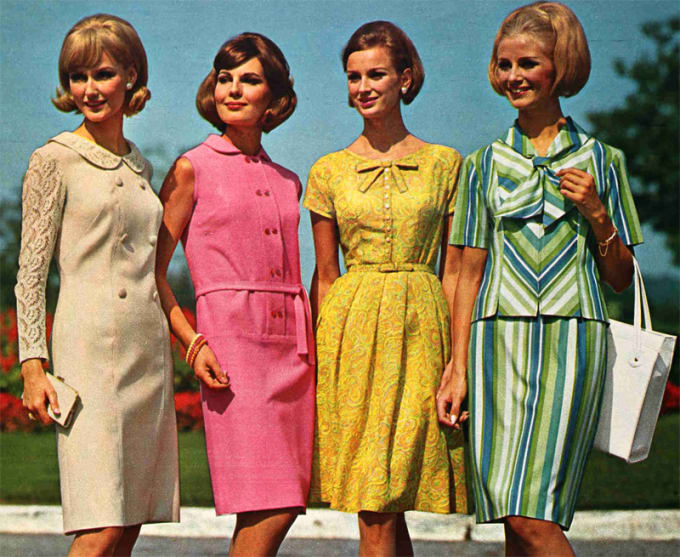 The 1960s saw a 180 flip with the re-introduction of a fully feminine image. Women were pushed back into the home. Brightly colored dresses patterned with polka dots and flowers became mainstream.
Power Movement of the 70s & 80s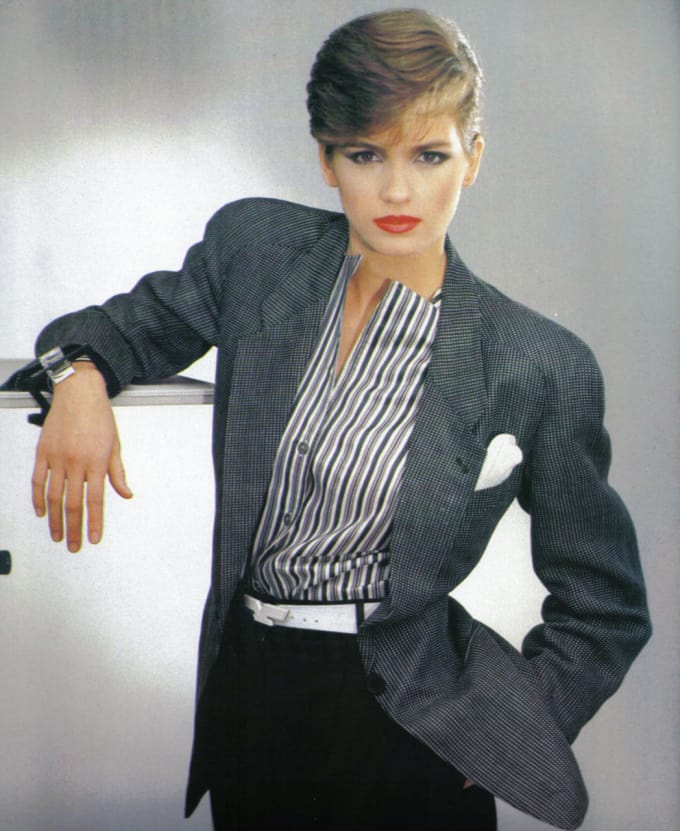 The 1970s brought about revolutionary change with the new generation. Gender, race, and sexual equality heralded a new image of androgyny for both genders. Extending into the 1980s, women sought a place in the workforce once again. Power suits with sharp angles and bright colors demanded attention in the office. 
Today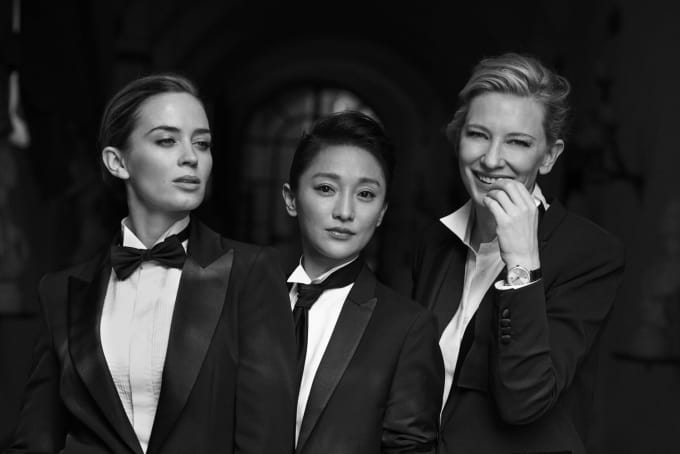 Now arriving at the 21st century, society has seen yet another surge in female empowerment. The Time's Up movement and Women's March have thrust female equality into the public eye. Women's suits have become popular once more, especially on the red carpet, where the Time's Up movement was first conceived.
Who knows what the future holds for women. If female equality in the workplace is finally achieved, my guess would be a shift toward androgyny with the expression of independence and gender equality.
What do you think?