Styled is powered by Vocal creators. You support
Cambia Smith
by reading, sharing and tipping stories...
more
Styled is powered by Vocal.
Vocal is a platform that provides storytelling tools and engaged communities for writers, musicians, filmmakers, podcasters, and other creators to get discovered and fund their creativity.
How does Vocal work?
Creators share their stories on Vocal's communities. In return, creators earn money when they are tipped and when their stories are read.
How do I join Vocal?
Vocal welcomes creators of all shapes and sizes. Join for free and start creating.
To learn more about Vocal, visit our resources.
Show less
The Basics
Well! Now that's Different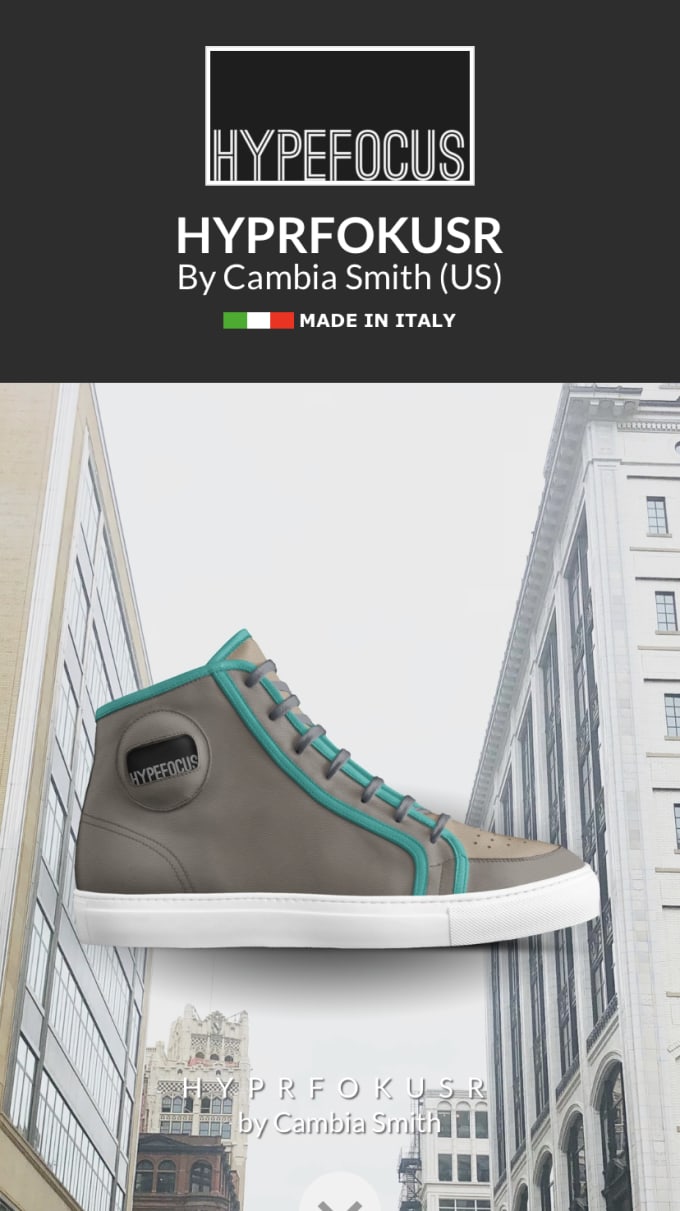 A little Einstein Hair sometimes, and a quick knock-kneed shuffle in very boring clothing at times, and BOOM! You've got yourself a Cambia (Ha! So she says). No seriously, Cambia was born in Southwest Detroit to a mother that left New York in the summer of 1979. 
She though, was born in the 80s, and says, "The 80s were a great time to be a kid, I felt so free, and It was the highlight of the beginning of a very expressive era for me." 
She remembers walking to and from school everyday, and having questions about everything she saw, and it was in those moments that she placed value in the answers her mother would give. 
"She always made every answer to every question feel so promising and hopeful to me. It became a mindset for me in every sense of the word. I create with hope in mind." 
This perspective, in many ways, is what people may find intriguing about her inspiration. 
"We would take a short cut through an alley, or a scary street to get home faster, and I would would find comfort in the Art that people wrote down on these city walls of those buildings, I always wondered who were these people talking to with these pictures, these faces, or random words? Are they talking to me? Or someone I know, or themselves?" 
Cambia talks about using her imagination to form a basis for her drawings to pave her success in life. 
She says, "Being a D or F student can really affect the confidence of a child if they are not fortunate to be brought up in a proper schooling situation, but for some reason I knew I couldn't care about my actual schooling process. I knew by age eight that I had to firmly depend upon my Creative mind to create an advantage. Individual teachers in Detroit Public Schools took the opportunity to use my talents at every occasion to create for plays, school events, and to show off our talent in the inner city, or neighboring communities. I took art very personally, and wanted to send people on trips through my art, to places and emotions that they rarely traveled to for fear of change." 
After years of creating across a full spectrum of art, from photography, collage, poetry, creative writing, and film, she has finally reached another familiar form of expression; Shoe Design from her Clothing Brand "Hyperfocus Clothing." 
She says, "I wanted to embody this playful, but serious way that we are as Detroiters—we have so much play in us, that we often don't even know when to be serious, and we try to take this type of playing into everything that we do, and we have the nerve to want you to take it seriously, I always wanted to relieve people of their stresses, but help them not ignore their imperfections. This shoe represents that. It's an entire earthy design that embodies the actual spirit of Detroit. They are resilient people, not perfect, but they certainly push forward in many innovative ways." 
Her Design is being manufactured in Italy on Genuine Italian Leather, and now available for purchase. Details for this shoe are available here for purchase.