Styled is powered by Vocal creators. You support
Patty Ramsen
by reading, sharing and tipping stories...
more
Styled is powered by Vocal.
Vocal is a platform that provides storytelling tools and engaged communities for writers, musicians, filmmakers, podcasters, and other creators to get discovered and fund their creativity.
How does Vocal work?
Creators share their stories on Vocal's communities. In return, creators earn money when they are tipped and when their stories are read.
How do I join Vocal?
Vocal welcomes creators of all shapes and sizes. Join for free and start creating.
To learn more about Vocal, visit our resources.
Show less
The 10 Best Online Classes for Fashion Design
Starting a career in the fashion industry can be a difficult process. Fortunately, online classes for fashion design are sure to add to any aspiring designer's growing knowledge base.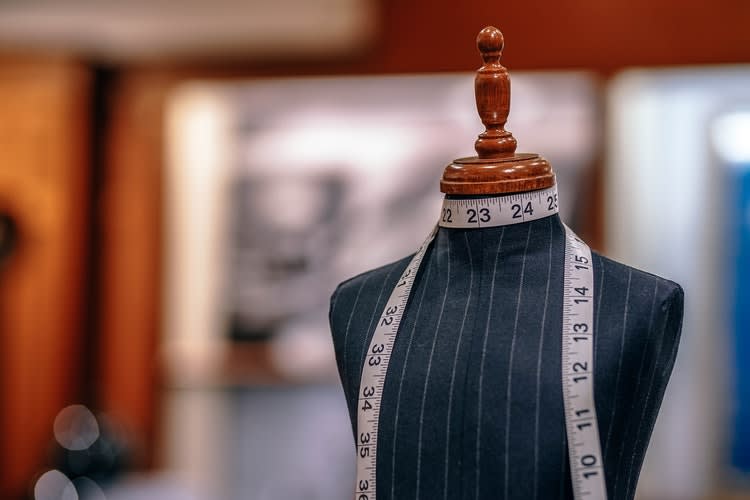 The fashion industry is lucrative, and can be a great way to make a living doing something you love to do. The world of fashion is always changing, and anyone looking to break into it, will need some classes in fashion design to learn the ropes.
There are plenty of fashion schools that can help you begin your journey towards a career in the fashion industry. However, going to a university of fashion or one of the many fashion schools that are around might not be an option for everyone.
If that's not an option and you still want to become a fashion professional, what are your options? The answer is to look at your options online. There are plenty of classes for fashion design out there, which will result in some pretty great opportunities to receive some quality education without having to break the bank doing so. All you need to do is search for online classes for fashion design; and whether it's fashion drawing, design courses, or fashion design skills, the steps you need to take to jumpstart your career will be laid out clearly in front of you.
Advice and Guidance on Choosing a Career in Fashion Design
Udemy is an online platform that offers a wide variety of courses. One of their offerings is a course to help people looking to get started in a career in the fashion industry. The course will teach you about the design business, and help you choose the best career path for your goals. You will have the option to create a planning guide to follow as you begin your journey into the industry, and it will help you identify common pitfalls that people traditionally make in other fashion design courses.
The Inspiration: Where Fashion Design Begins
This fashion design course offered by Skillshare is designed to help those people who are looking to find their niche, especially with regard to creating a fashion collection. You will be taken through the inspiration and branding process of Daniel Vosovic, one of the fashion industry professionals. He will help you to create a mood board, and to actually put your ideas into practice.
How to Do Fashion Design Research
This course is listed as a fashion design course that will help you to research what is already out there in the industry. The industry is a hotbed of constant innovation, and it's important to stay abreast of the current design trends. The last thing you want is to put your all into creating something that already exists. You want your designs to be fresh and unique, and that's the purpose of this course.
The First Steps of Fashion Design: From Concept to Illustration
In this course, you will learn how to create fashion illustrations that will help you to build your collection in a quick and efficient way, without sacrificing your creativity in the process. They will take you through how fashion has changed over the years, and the steps of illustration, from sketching different poses to including necessary fabric details into your sketches. The goal is for you to be able to immediately transfer these skills to your own designs, or other design classes.
Fashion App: From Sketch to Android Studio
This is one of the classes for fashion design that will help you compete in today's digital, app-based world. You will learn how to create a fashion app using the Sketch app and Android studio. This is a really good source of information for people looking to maximize their ability to design, develop, and program an app that can be used to market your designs, or even start work as a developer for other fashion based applications.
Introduction to Fashion Production: Manufacturing Your Dreams
If your goal as a fashion professional is to create and launch your own fashion line, then this class is a must take. The course will explain, in detail, all the steps necessary for anyone interested in launching your own clothing line. You'll learn the whole process of how a line is designed and manufactured, the best classic fashion tips you should know, and how you should break those rules to mold your dreams. At the end of the course, you'll be tasked to find an ideal market for your designs and your target customer base. This is another course where you will create a mood board, so you can begin to design your own collection.
Learn to Draw Fashion with Adobe Illustrator CC Intermediate
This is one of the best online courses in fashion for design. Adobe Illustrator is the industry standard for all types of professionals, both within and outside the fashion industry, who want to create a detailed digital copy. The program is designed for people who already have some knowledge of Illustrator, and will help you to grow your knowledge of the program to create fashion drawings up to the standards of the industry. From manufacturing to design courses, this is one of the most comprehensive online classes for people who truly want to make the fashion industry a viable career.
Fashion Design With Soul: Create a Collection Inspired by Your Creative Muse
One of the more abstract classes for fashion design, the creators of this online course will task you to create a collection of 3-5 looks based on what they refer to your spiritual lens. You'll create a collection that is inspired by your own inner creativity. This is another course where you will need Adobe Illustrator or Photoshop to get your ideas from conception to reality.
Fashion & Fundamentals: Sew a Structured Geometric Bow Top
This fashion design course is intended to enhance your sewing skills. They will take you step-by-step through the process of creating a semi-fitted blouse that has a bowtie at the back. This will help you to practice sewing skills that can change your ability to sew your own designs or be more experimental with future looks.
The Definitive Guide to T-Shirt Design and Manufacturing
T-shirt designs can be one of more profitable and functional classes for fashion designers. Who doesn't like a cool t-shirt? This class will help those of you looking for a simple and functional way to get your design ideas out on the market. The t-shirt is iconic, and a staple of the fashion design industry. By the time you complete this course, you will have gained the experience towards creating a viable way to make some quick, quality designs.
Regardless of where you passion for the industry lies, these online classes for fashion design are something that you will benefit from. You can use these to springboard your career, supplement any of the best fashion design books for beginners, or just take them to further your knowledge. Either way, these classes for fashion design are something that every person aspiring to be part of the industry should study.