Styled is powered by Vocal creators. You support
Alicia Springer
by reading, sharing and tipping stories...
more
Styled is powered by Vocal.
Vocal is a platform that provides storytelling tools and engaged communities for writers, musicians, filmmakers, podcasters, and other creators to get discovered and fund their creativity.
How does Vocal work?
Creators share their stories on Vocal's communities. In return, creators earn money when they are tipped and when their stories are read.
How do I join Vocal?
Vocal welcomes creators of all shapes and sizes. Join for free and start creating.
To learn more about Vocal, visit our resources.
Show less
Retro Gym Gear You'll Love
Need some new workout clothes? Think old, or at least old-fashioned. Check out this retro gym gear you'll love!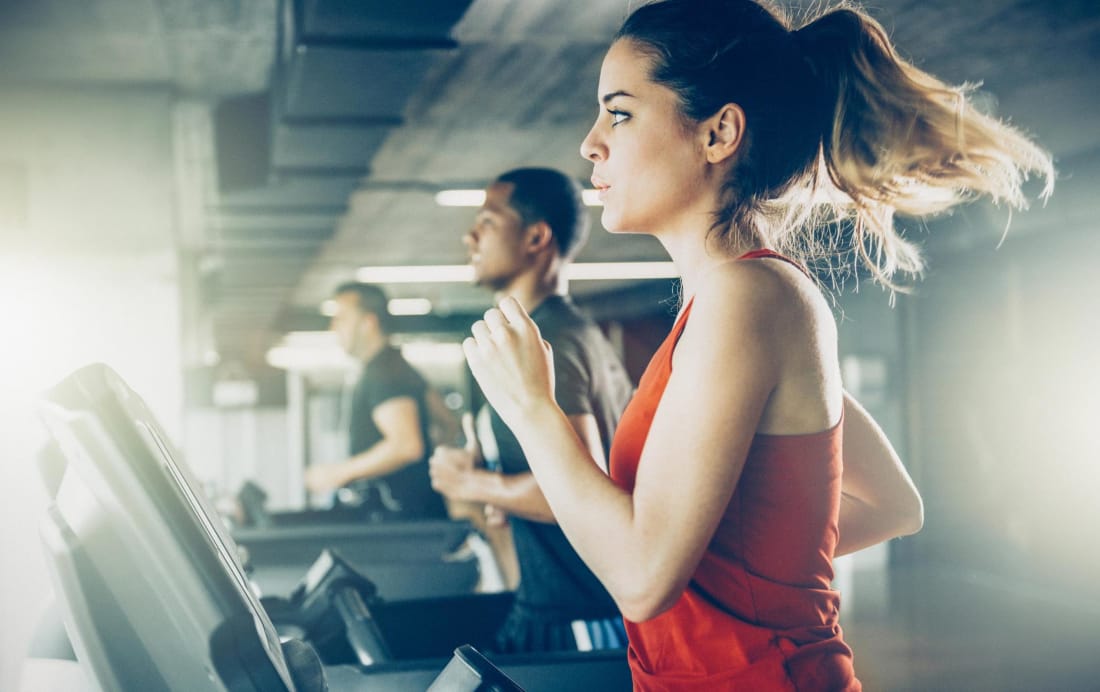 We all know that having some excellent fitness gear will help us work out more often. You're more likely to go to the gym if you have workout clothes that you can't wait to wear! Whether you're looking for new gym shorts, tank tops or running gear, we've got the retro gym gear you'll love!
Retro fitness gear is back. Olivia Newton John-style 80s workout clothes, grunge plaid workout clothes, and other vintage inspired workout clothes are easier and easier to find.
Want some retro running gear? We've got that covered too. Can you say spandex?
These looks are fun, functional, colorful and trendy, so check them out below!
Originals by Adidas
Bloomingdale's carries the "Adidas Originals" line, which is all retro all the time. The line has classic colors and styles that will take you back to 70s and 80s heartthrobs like Andre Agassi. Check out the classic stripes on the sleeves of the tees and tank tops and the bold color blocking on the sweatshirts. It's all held together with the high cut on the shorts. It's a great retro look!
Rock this for your walk, run, or workout!
Women's Z-Pump Fusion Running Shoe by Reebok
One of the tips for girls at the gym is to always have a good pair of sneakers. Back in 1989, inflatable high-tops were the thing—with a pump that let them fit you perfectly. And now they're back! Reebok's ZPump Fusion will have you balling like it's 1989!
Will they make you JUMP like Van Halen? You'll have to wait and see! We know they'll soon be part of your collection of retro gym gear you'll love!
Slide-Ons by Vans
Speaking of shoes, did you love Spiccoli's shoes in Fast Times? Looking for the perfect slip-ons for the locker room shower? Good rubber sandals are an important item in your gym bag of best gym clothes. So check these out!
Act fast though! A lot of these vintage inspired workout clothes from Revolve are selling out quickly!
Old-School Gym Shorts
Remember bike shorts as 80s workout clothes? Lycra, skin-hugging, low friction for the gym or your weekend run. Well, they're back!
Bike shorts are having a moment again as gym shorts, and also for walking and running. You'll be on trend and ready to sweat in these hot bike shorts! Try them with an oversized tee! (Think Flashdance!) Remember, you don't have to buy Fabletics to be confident at the gym!
Flashback Windbreaker Jacket by Columbia
Are you outdoorsy? Is hiking, skiing or kayaking your thing? Then you might be interested in Columbia's Flashback line of brightly colored and retro fitness apparel.
One of the stars of the line is their Flashback windbreaker which comes in tubular colors and is perfect for your outdoor workout. 
Superstar Shoes by Adidas
No set of 90s workout clothes was complete without a set of superstars. We all know it. The good news is that Adidas still has these babies on sale for you!
Try them out as retro running gear, or even just retro fitness apparel and be the superstar of your workout group!
Women's Analog-Digital Black Resin Strap Watch by Baby-G
Oh the Baby-G. Remember the Baby-G? No? Well get to know her know for a rockin' retro workout clothes moment. The Baby-G in blue and black will take you back decades while still being great retro running gear or workout gear.
You'll be stylin' for sure, dog!
Retro Sports by Wrangler
Not comfortable with the bike short look? How about these great retro, high-cut gym shorts from Wrangler (a brand that takes you back!) Just in time for the World Cup, you'll look forward while looking back! Now this is how you dress at the gym and do it right.

New Upstate Crewneck by Outdoor Voices
Some of us remember when sweats for men were just....gray. Rocky Balboa didn't wear color, and athletes looked serious-cool in looks like this one.
Though they are usually for men, try these on as vintage-inspired workout clothe on yourself, and look like you mean business!
Stirrup Trousers by Boutique
No 80's girl lived without stirrup pants. They tucked right down into your Robin Hood boots and made your legs look great!
We all loved them, and they are the same great thing as vintage inspired workout clothes! 80s workout clothes at their finest, check out these great stirrups and try them!
The old is new again. Try this on-trend set of looks for a new look in retro gym gear you'll love!