Styled is powered by Vocal creators. You support
Nicola P. Young
by reading, sharing and tipping stories...
more
Styled is powered by Vocal.
Vocal is a platform that provides storytelling tools and engaged communities for writers, musicians, filmmakers, podcasters, and other creators to get discovered and fund their creativity.
How does Vocal work?
Creators share their stories on Vocal's communities. In return, creators earn money when they are tipped and when their stories are read.
How do I join Vocal?
Vocal welcomes creators of all shapes and sizes. Join for free and start creating.
To learn more about Vocal, visit our resources.
Show less
How to Dress Like a French Person
You don't have to be from France to dress like a French person.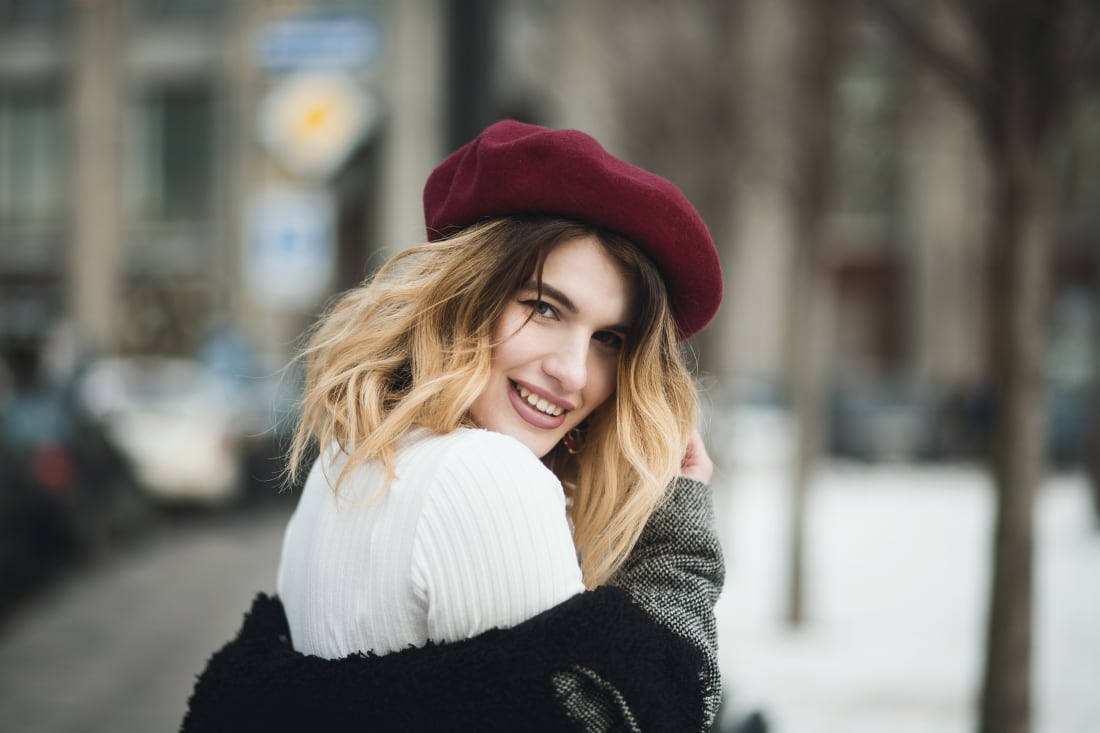 There's no one right way to dress like a French person—contrary to popular belief, it's not a country made up entirely of striped shirts, red scarves, and berets. Nevertheless, it's no accident that France is considered by many to be the most fashionable country in the world, and the home of fashion icons like Inès de La Fressange. Visitors may note a kind of subtle difference in the styles they see on the street, without always being able to put their finger on what exactly sets this country's fashion sense apart. Here are just a few ways that that classic, yet effortless look can be achieved, wherever you live or visit.
A Faux Leather Jacket
Outerwear is quite possibly the most important thing to master if you want to dress like a French person. Any chic French girl's wardrobe will have at least a couple of high quality, well-fitted (read: tailored!) pieces that flatter and complement them. And no wardrobe, no matter your locale, is complete without a good leather or faux leather jacket. This French Connection Anabelle jacket drapes comfortably in the front, creating a breezy, relaxed look that is nevertheless ultra chic. Part of mastering French style is investing in good pieces like this, that can be worn with a range of outfits, and dressed up or down for various occasions—day wear, work, evening wear, etc.
A Buttoned Jacket
Fitted blazers and blazer-inspired jackets and coats are crucial to French ladies' style. A menswear-inspired blazer is a particularly chic way that Parisian women capture the effortless style of the French fashion industry, managing to look appropriately dressy for even the most formal of occasions without looking like they're trying too hard. Good, well-fitted pieces that make a statement without being too bold are the perfect way to capture this fashion attitude.
Classic, Red Lipstick
Red lipstick is a staple of French women's fashion. It's the perfect complement to just about any outfit, and can quickly take a chic daytime outfit to the level of ultra-chic evening wear. Of course, one important key to dress like a French person is to master balance—make sure you keep the rest of your look comparatively subtle or neutral, and spice it up with a bold, red lip. You can go a little more daring for evening wear, but always maintain an element of balance and intentional dishevelment. You don't want to look like you tried too hard with your outfit, hair, and makeup altogether, but that's no reason you shouldn't check out which matte red lipsticks you need to have will suit whatever look you're going for most anyway.
High Waisted Dress Pants
High waisted pants are in fashion across the globe right now; but to keep your look distinctly French and timeless, you should opt for a pair of versatile dress pants with a classic cut that you can dress up or down with a fancy top and bold makeup (or a simple tee and ballet flats). As with all French women's fashion, the most important thing is fit. You want to find, or tailor, a pair of high quality pants to suit you just right. The right fit is far more important to a flattering look than cut, trend, or other style factors. Building a closet of well-fitted, classic pieces will allow you to dress with peak French style wherever, whenever.
Jacquard Wrap Blouse
For a versatile, but more bold wardrobe staple, a wrap blouse might be the perfect thing. Much of French fashion relies on creating a carefree, un-curated, almost unintentional look that, nevertheless, flatters and suits you. This doesn't mean tossing on anything willy-nilly, but it does mean finding good balance in the pieces you wear, and opting for some pieces that are a bit breezier and comfortable-looking than many high-fashion pieces. A flattering, loose blouse like this one captures all sides of this intentionally unintentional fashion attitude.
Breton Tops
Striped Breton tops are a bit of a stereotype in terms of how to dress like a French person, but it's for good reason: The Breton top is one of the staples of fast fashion that works in a wide range of contexts. For the most classic look, pair a simple top with a pair of dark skinny jeans and ballet flats. If you're going for an authentic look, not a costume, you may want to avoid the beret and other stereotypes of French fashion. You can purchase Breton tops just about anywhere, in a range of prices, so you can capture the look of a classic French woman so that you can look designer on a budget.
Dark Wash Skinny Jeans
A huge part of how to dress like a French person is to master the art of high quality basics. You want to invest in a wardrobe that will last a long time, and enable you to mix and match simple, well-fitted pieces. Simple pieces like dark, solid skinny jeans, simple white tops, and a set of high quality outerwear will help you create a wardrobe that makes getting ready fast and easy, and means that you don't have to replace your pieces all the time. It also has the added benefit of protecting you from falling victim to regrettable trends, keeping your style timeless and classic, not subject to the whims of the fashion industry.
Classic Black Sleeveless Blouse
High-necked, simple, sleeveless, black. Every chic wardrobe needs at least one such staple blouse for versatile wear. It will complement any outfit and any occasion. Not to hammer home a point that has been thoroughly repeated, but it's crucial to remember that the most chic, Parisian styles are founded on a wardrobe of high quality, well-fitted, flattering basics. Small details like a unique back tie or bit of lace can spice up a simple look without detracting from the overall appearance of your outfit. These kinds of pieces offer something of a blank slate on which to build your look in whatever direction you like.
Tan Trench Coat
A classic trench coat is the easiest way to immediately master French fashion. Toss it on over any outfit, pair it with any shoes and any look, and you'll immediately have the quickest, easiest outfit anyone call pull off. Many masters of French fashion pretty much live in a tasteful, well-fitted trench coat. Opt for a longer cut to even more easily create a single look which can go over the most casual daywear or the fanciest evening wear, keeping you both warm and chic in all circumstances, every day of the year.
Leather Mules
Fashion can, and should, be sensible. Part of knowing how to dress like a French person is not only looking comfortable and chic, but also being comfortable... not being chic at the expense of comfort. A classic pair of high quality leather mules goes with just about any outfit, from a dressy pantsuit to casual jeans and a tee. French women know that no matter how cute the shoe, you won't look chic and put-together if you can't comfortably walk and live in them. The right staple shoes will combine comfort with aesthetic appeal, complementing every outfit without detracting from your lifestyle.