Styled is powered by Vocal creators. You support
Morgan E. Westling
by reading, sharing and tipping stories...
more
Styled is powered by Vocal.
Vocal is a platform that provides storytelling tools and engaged communities for writers, musicians, filmmakers, podcasters, and other creators to get discovered and fund their creativity.
How does Vocal work?
Creators share their stories on Vocal's communities. In return, creators earn money when they are tipped and when their stories are read.
How do I join Vocal?
Vocal welcomes creators of all shapes and sizes. Join for free and start creating.
To learn more about Vocal, visit our resources.
Show less
Fashion Tips for Plus Size Women
Are you a full-figured woman looking for styling tricks to improve your wardrobe? Here are some of the best fashion tips for plus size women.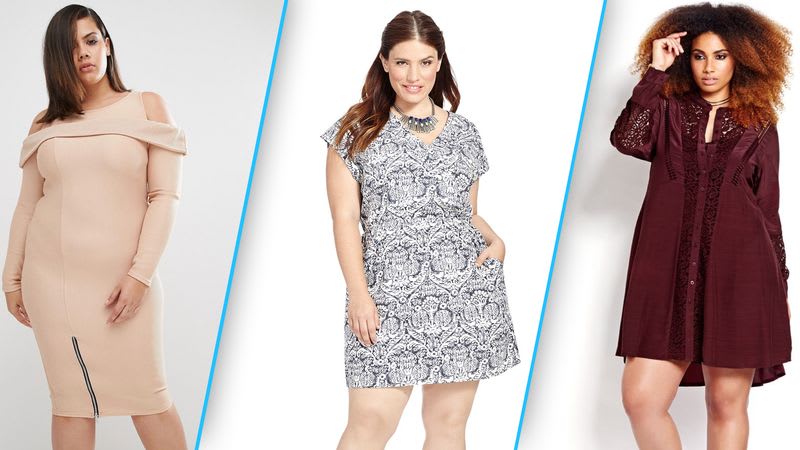 If you're a full-figured woman, you know that it's not always easy to find clothing that fits your body type. Not only that, but fashion tips for plus size women are also necessary, because when you do find clothes to fit your body, you want to know styling tricks that will make those clothes look flattering on your full figure. Of course, techniques for bigger women will be a little different than slimmer women, but that doesn't mean it's impossible to make plus size women look amazing in their plus size clothing. Here are some of the best fashion tips for plus size women to follow.

Wear high waisted bottoms.
One of the best fashion tips for plus size women to follow is to wear high waisted pants. High waisted bottoms will cover the belly and will keep drawing the eye away from problem areas. Instead of low waisted bottoms which allow the belly fat to spill over the waist band, high waisted bottoms keep everything in place. They conceal and cover, which is perfect for the plus size body type and women with a more full figure. Check out some of the best skinny jeans for curvy women to get started.

Emphasize the upper body.
Many women with a full figure also have a fuller chest area, and this is a good part of the body to emphasize. While you don't ever want to show too much cleavage, this is an area that women are proud of. So, one of the fashion tips for plus size women is to emphasize the upper body. This is a great styling tip, because it will also draw the eye up and away from the stomach area.

Wear good undergarments.
One of the most important fashion tips outright is to wear good underwear for every occasion. The right underwear and spandex can change your entire outfit and appearance on the outside. If you want an outfit to look flattering, conceal from underneath. Tuck in it, suck it in, and let that spandex do what it's meant to do. Your stomach will look flatter, and you will look fabulous in no time.

Don't buy clothes that don't fit.
One of the most important rules of fashion for women of all sizes is to never buy clothes that don't fit. As a plus size woman, you may resort to buying oversized clothes because you feel uncomfortable about your size, but this is a fashion sin. Wear clothes that fit you and absolutely do not buy clothes that are too small, or you will look much bigger than you are. Wear clothes that fit you, and you will certainly feel better about yourself and the way you look.

Know your body type.
Plus sized is not a body type. There are many plus size body types including hour glass, pear, apple, and so on. One of the most important fashion tips for plus size women is to know your body type so that you know how to style your body type. Each body type has certain styling tips, types of clothes, and patterns/fabrics that look best on that body. Once you know your body type, styling will become much simpler.

Lengthen your legs.
If you want to make your full figure appear slimmer than it is, a great styling trick is to lengthen your legs. A great way to do this is to wear heals, wear cropped tops, and wear longer pants that give the illusion of longer legs. The taller you look, the thinner you look. Keep that in mind when you go shopping, because styling your body is just as important as your body itself when it comes to how others perceive you.

Pick the right fabrics.
As mentioned before, different fabric choices can work well with different body types. For full figured women, it's best to stay away from fabrics that are going to add volume to your already full frame. Stick to thin fabrics that will keep you feeling light. Also, stick to fabrics that are flowy and keep you comfortable as opposed to feeling stiff and stuffy. It's as much about comfort as it is about looking good. They say beauty is pain, but it's not worth that much.

Tailor your clothes.
One of the best fashion tips for plus size women, which goes well with the tip to wear clothes that fit, is to tailor your clothes when necessary. Don't settle for clothes that are too small or too big. If you want to look good in your clothes and feel confident as a full-figured woman, you need to make sure your clothes fit you in all the right places. Being plus sized, you won't always be able to find clothes that fit right off the rack, but investing in tailoring services is worth it in the end.

Color correctly.
As a plus size woman, wearing the right colors is an important styling tip because certain colors will make you appear bigger than you are. Stick to monochrome colors if you want to look slim and chic. Wearing white is always a good call if you want to look your best. This is one of the best fashion tips for plus size women.

Prints make a difference.
One of the last fashion tips for plus size women is to know that prints make a difference when styling your outfits. Horizontal stripes are a going to make you look wider, so stick to prints that will elongate your torso and keep you looking lean. Bold prints need to be worn in moderation. If you want to wear prints, stick to small discreet prints that won't overpower your outfit.
These styling tricks are all great advice for plus size women who want to look fabulous and feel confident. There are many full-figured celebrities out there, such as Ashley Graham, who you can look to for excellent fashion inspiration if you ever feel lost, and a number of plus sized shopping tips, even for online shopping. Being plus sized doesn't mean you can't be a fashion icon. Work it out!