Styled is powered by Vocal creators. You support
Nicola P. Young
by reading, sharing and tipping stories...
more
Styled is powered by Vocal.
Vocal is a platform that provides storytelling tools and engaged communities for writers, musicians, filmmakers, podcasters, and other creators to get discovered and fund their creativity.
How does Vocal work?
Creators share their stories on Vocal's communities. In return, creators earn money when they are tipped and when their stories are read.
How do I join Vocal?
Vocal welcomes creators of all shapes and sizes. Join for free and start creating.
To learn more about Vocal, visit our resources.
Show less
Curvy Fashion Bloggers to Follow on Instagram
For some body-positive fashion inspiration whatever your style, follow these curvy fashion bloggers on Instagram.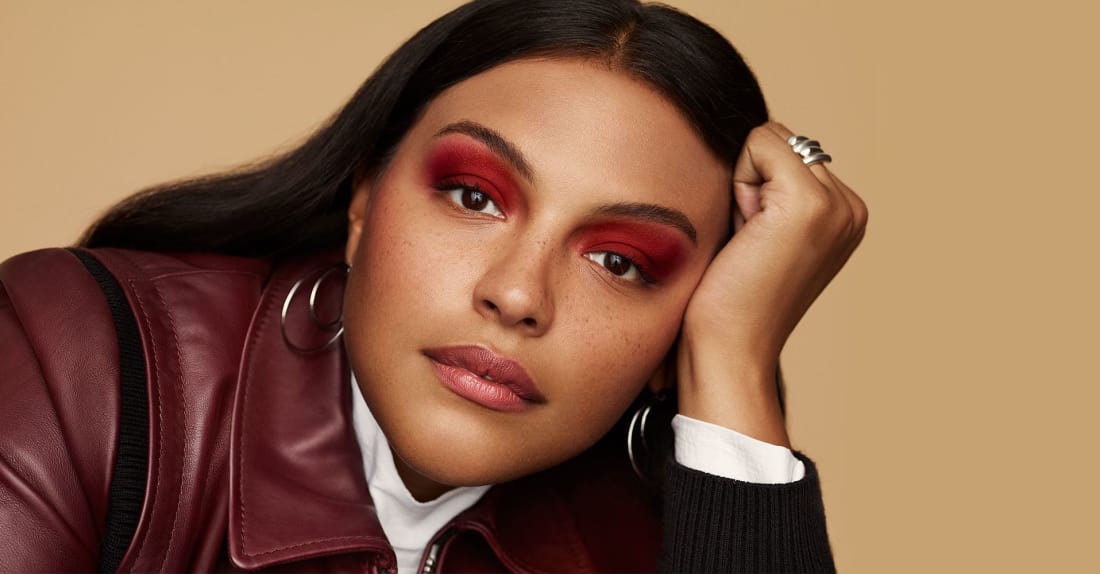 If you want a little inspiration for your own fashion-forward style, look no further. These curvy fashion bloggers offer their own advice, style, and inspiration as bloggers, designers, models, and fashionistas.  So to up the beauty and body-positivity on your Instagram, give 'em a follow, and check out their blogs and websites for everything you could want from their world of fashion.
Crystal Coons (Sometimesglam.com)
Crystal Coons is an LA-based bombshell with a whole world to offer—literally. She blogs about her two major loves, fashion and travel, and lets the one inspire the either, leading to her beautiful beachy style, and a fashion line of gorgeous, boho-inspired pieces fit for every situation—although mostly warm ones. She is a California girl, after all.
In addition to Instagram, you can find her fashion and travel blog at sometimesglam.com, and buy her classic creations at ASTRA, her fashion line created to fill the gaps she found in plus-sized fashion, and create the perfect style for herself and others.
Nadia Aboulhosn
Nadia Aboulhosn is a must-follow, whether your style is breezy, beachy looks, edgy throwback designs, or athletic wear—or, if you're like her, all three and more. Her fashion line and blog will let you in on the curvy fashionista's styles, inspirations, and thoughts, as well as the opportunity to buy clothing designed by her to flatter women of all sizes. She has appeared as both a model and designer in a number of magazines, and now earns her living through her body-positive messages and modeling.
Tess Holiday
The Instagram of this gorgeous author, model, blogger, and mom will have you gasping in awe one moment, laughing another, and melting the next. Whether it's her adorable sons or kitten, her confident, self-aware sense of humor, or just her beauty and style, there's no shortage of content to love.
When not modeling, designing, parenting, and doing seemingly just about everything else under the sun, Holliday takes a strong presence both on social media and in the real world to push for positive changes in our society. Though she has spoken on and been involved in many controversial issues, including politics and racism, she is most well known for her work on making the world a more body-positive and accepting place. Her book, The Not So Subtle Art of Being A Fat Girl: Loving The Skin You're In, has garnered widespread praise and been a source of inspiration for women everywhere.
Gabrielle Gregg
Gabrielle Gregg, or more commonly (on the internet) Gabifresh, is the co-founder of Premme with the similarly fashion-forward Nicolette Mason (also included on this list). Premme is a fashion line designed with plus-sized women in mind, to provide the opportunity to wear all the latest, hottest trends and fashions, even when the store never seems to carry your size. Gabifresh uses her online presence to shout her body positivity from the rooftops, and brings all her confidence and personality to the fun, quirky, fashion-forward styles she creates.
Nicolette Mason
Speaking of Premme, Gabi Gregg's co-founder and CEO, Nicolette Mason, also has a fashion blog to offer advice and thoughts on style, beauty, and life. These are all things you can find on her Instagram, as well.
Nicolette is also an active voice in social issues, having focused much of her studies in design on LGBTQ issues. She consults for various fashion and design brands, and writes for her blog and others on top of her duties with Premme.
Musemo Handahu
Modeling, styling, food, beauty, and travel are just a few of the things you'll find on the Instagram of blogger Musemo Handahu. Born out of the literal translation of her last name, and embraced by 'Mo' as part of her African heritage, she and her co-blogger and brother go by Lion Hunter, the name of her Instagram handle and blog. 
The fashion icon has been nominated for a number of awards for both her work as a stylist and an inspirational icon. She works to provide more representation and visibility for plus-sized and African American women in the fashion industry and society in general.
Kobi Jae
Being body positive is hard, but she makes it look fabulous; for the quirky, retro, edgy, and alt, Kobi Jae is a fashion icon and inspiration. The Australian blogger is out to prove that there's no one thing defining fashion for plus-sized women, and to provide women everywhere the opportunity to express themselves through fashion, just as she found a creative outlet in it. As an active member of body-positivity movements, she's outspoken online and in life about self-love and rocking the fashion you want to rock, no matter your size. You can find her blog and product line here.
Isabell Decker
The German stylist, blogger, and designer describes her style as "clean, sophisticated, and androgynous," and that's exactly what she offers. Her blog and clothing line Dressing Outside the Box offers professional, elegant options for plus-sized women. On her Instagram, you'll find many of her striking designs modeled by herself and other curvy women. Dressing Outside The Box works under the philosophy that fashion, beauty, and creative expression are in no way limited by size. 
Ekaterina Kovratskaya
Russian fashion and lifestyle blogger Ekaterina Kovratskaya blends classic and retro looks for a timeless style to inspire any wardrobe. The simple, variable pieces she models embody chic and classic style, and prove that high fashion is for anyone. Though the curvy fashion blogger blogs and 'grams mainly in Russian, her style speaks for itself—and fashion is not something that needs translation.
Candice Kelly
Candice Kelly has become a social media phenomenon and major influencer in the style world. While part of her appeal is her chic but sporty fashion style that seems to fit perfectly in any scenario, perhaps her more significant and important appeal is simply her visible confidence and self-love. As one of the most inspirational of the curvy fashion bloggers, she flaunts her body positive attitude and embraces her curves, advocating an approach to life that combines radical self-love and confidence with self-care and healthy living.
Lucija Lugomer
Plus size model Lucija Lugomer knows a lot about self-love and owning the body you have. Her Instagram shows off her classic, sexy, chic style in every situation, from lounging around at home to walking down the aisle to say her I-dos (and speaking of, her wedding dress is simply to die for).
As a curvy woman, Lucija Lugomer knows how to embrace her body and express herself through her style and confidence, making her an inspiring figure to follow.
Jay Miranda
Jay Miranda, or Pinklip, makes a point of wearing at least a little pink with every outfit, embracing her femininity in her personal and professional lives. As one of the curvy fashion bloggers who highlights the intersection between feminism and fashion, Jay makes a point not to view her work and writing as separate category from 'regular' fashion—in her words, "I'm like any other fashion-loving woman, except I do it as a size 14." She also offers tips on blogging and writing, and writes about her life as a mom and wife, and the importance of personal fulfillment, which for her comes from her family, her writing, and of course, her fashion.
Margie Plus
You may recognize Margie Plus from her music career, with recent hits like "Ready To Go" and "So Bad," but the artist does much more than create boppers with bright music videos that show off her confidence—and her hair, of course. But her fashion sense is certainly not the result of a hired music video stylist, because Margie Plus also demonstrates her fashion expertise on her blog, Instagram, and other social media. And if that doesn't convince you, she also works professionally as a stylist. 
There's no shortage of confidence, creativity, and fierceness when it comes to this plus size fashion blogger. Her sense of style is bold, sexy, and fierce, ranging from retro chic to edgy modern to fresh takes on the classics.
Rochelle Johnson
Rochelle Johnson blogs about style, beauty, and being a mother. As a plus size fashion expert, she shows off a classic, elegant style—always with a bit of flair and pizazz—that flatters her curves and expresses her sense of self and style. Her Instagram is full of many looks to inspire any wardrobe, from breezy summer to dresses to spring florals to business attire. 
In addition to advice on and inspiration for plus sized fashion, Rochelle, or Ro, blogs a lot about motherhood, and navigating the crazy world of raising a child (one who has his own heart-meltingly adorable Instagram, by the way).
Ty Alexander-Williams
The author of Things I Wish I Knew Before My Mom Died has advice and inspiration for women everywhere, whether it be on matters of fashion, grief, or life. Her blog, Gorgeous in Grey, is titled for her signature striking grey hair, which she complements with impeccable style. This curvy fashion blogger is a major sensation in the blogging and fashion worlds, and she writes about everything from style to makeup to travel. 
Callie Thorpe
The Welsh blogger has transformed her passion for writing and fashion into a career as a blogger, stylist, and model. Between expressing her creativity, her positive body image, and her journey to self-love through the art of fashion, Callie Thorpe's fashion makes a statement—and we love it. Her popular blog began as something of a food and exercise diary, something she did in order to lose weight, but gained popularity as she grew from a place of insecurity to one of self-love. Now her messages reflect her philosophy of embracing her curves, loving herself, and finding happiness by living life to the fullest—not obsessing over food or weight.
Along with her inspiring messages and thoughts, Callie Thorpe's Instagram is full of style, which can be described as classic and chic, whether it's swimsuits, dresses, or business attire.
Franceta Johnson
Franceta Johnson is all about authenticity. She's not afraid to put forward her most genuine self, and does so through fashion and design, among other things. Through her blog and her Instagram, she shares her thoughts on fashion and design, and the lack of representation and fashion options for plus size women in the world of fashion. 
This model, blogger, and designer loves simple staples, and her thoughts on the best ways to construct a wardrobe of useful, high-quality items will help anyone develop their own authentic personal style. Although her blog is currently on a hiatus (hopefully not for too long!), she remains active on Instagram, providing the world with striking style and confidence in all contexts.
Amarachi N. Ukachu
In addition to modeling her own killer sense of style on Instagram, Amarachi Ukachu runs a styling business, helping women find the best clothing to fit their individual body shape, measurements, and style, as well as offering advice and help in keeping your wardrobe chic and updated. She works out of New Orleans, and will personally help you go through your closet, decide what to keep, and find pieces to update your look. But if you don't live in New Orleans, that's no problem—she can also do consultations over Skype, phone, and even email. 
Allison Teng
Allison Teng's Instagram handle, @curvygirlchic, is right on point. This gorgeous model and blogger has a sense of style that is classic, flattering, and downright adorable. Being from California, her style is particularly relevant for warding off the misery of heat and staying stylish in all weather. On her blog, Curvy Girl Chic, the curvy fashion blogger shares her thoughts and insights on fashion and style, as well as travel, food, and beauty. For fashionistas, this blog and Instagram are great sources of advice and inspiration for many products, brands, and styles.
Tanesha Awasthi
Fashion advice, inspiration, and brilliant beauty and style hacks abound on the Instagram of Tanesha Awasthi. As a super short girl, I have never been able to find a maxi dress that doesn't drag on the ground but still fits everywhere else—but seeing how well that knot trick works (at least on her), I might have to give the maxi dress another shot.
Her Instagram is full of useful tips like this, as well as frequent examples of her own style, a classic look that might inspire anyone's wardrobe.
Paloma Elsesser
Paloma Elsesser is a big name right now, appearing on the cover of the July/August edition of Vogue Arabia, so you know this plus-sized model is not messing around. She also appeared on Vogue's May cover. In both of these high-profile photoshoots, Paloma represents part of the revolution in self-love and body positivity and inclusiveness, helping the world to see the various shapes and sizes that beauty comes in, and make a change in the fashion industry to reflect that. High fashion should not be designed for one rare body type and ignore the rest of the world.
Lori Moran-Mata
This curvy fashion blogger balances photoshoots, stylist work, and making change for plus-sized women everywhere. She has spent a lifetime developing her daring, confident sense of style, and we reap the benefits with an Instagram to follow that is full of personality, confidence, inspiration, and of course, great style. You'll find her modeling for various brands and showing off her own personal style, as well as pictures of her favorite fashion pieces, and inspirational quotes.
Kellie Brown
Kellie Brown's "And I Get Dressed" can be found on her blog, Instagram, and Youtube, where she shares her favorite fashions and more. Her blog even features a section where you can shop the very looks she rocks on Instagram. She also has sections on fashion, beauty, travel and lifestyle. This curvy fashionista has found her style as a plus-sized woman, and is determined to help others do the same. She offers advice on the best brands, products, pieces, and ways to shop for women of all sizes to be able to build a stylish, flattering wardrobe.
Ragini R
For lovers of all things vintage, artsy, and handmade, Ragini R. is an Instagram must. She blogs and 'grams about her style, her projects, her modeling, and more, offering advice and thoughts on fashion, style, and products for plus-sized women everywhere. Her vintage style is always sweet, fun, and put-together, no matter the occasion.
Margot Meanie
Although she's worth following just for the frequent appearances of her adorable cat, Margot Meanie has a lot more to offer than just a feline friend. Her alt style is edgy, trendy, and glamorous, and somehow always goes perfectly with her ever-changing hair colors. 
She is also the founder of AlternativeCurves, another Instagram that celebrates plus-sized women rocking punk, queer, goth, and other alt looks, providing endless fashion inspiration and proving that style is not a matter of size.