Styled is powered by Vocal creators. You support
Kari Oakley
by reading, sharing and tipping stories...
more
Styled is powered by Vocal.
Vocal is a platform that provides storytelling tools and engaged communities for writers, musicians, filmmakers, podcasters, and other creators to get discovered and fund their creativity.
How does Vocal work?
Creators share their stories on Vocal's communities. In return, creators earn money when they are tipped and when their stories are read.
How do I join Vocal?
Vocal welcomes creators of all shapes and sizes. Join for free and start creating.
To learn more about Vocal, visit our resources.
Show less
2019 Fashion Trends You Can't Live Without
A Quick List to Help You Stay Up-to-Date on this Year's Trends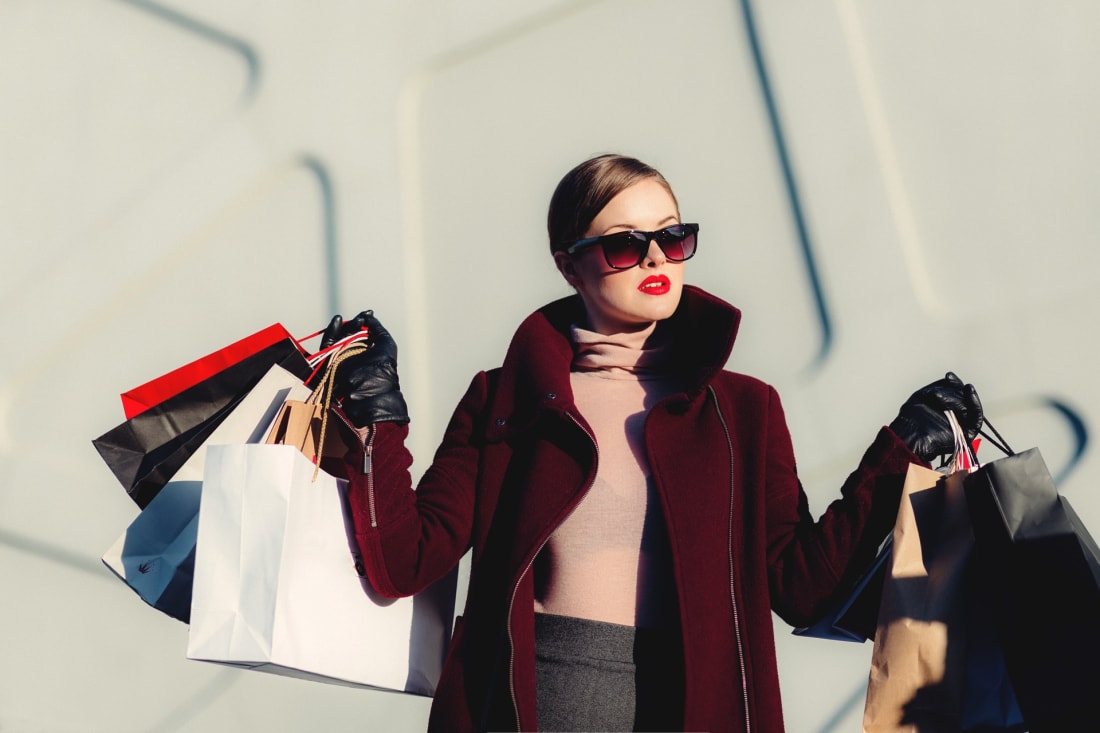 If you're a fan of being on-trend all year long, 2019 has a few coming your way that are sure to take the fashion world, and your closet, by storm. With the most popular styles in constant flux, putting your finger on the pulse of the latest looks can be a little tricky. However, with the right fashion inspiration and a little creativity, you'll always look well put-together.
Style Trends for 2019
2019 is all about embracing who you are. Don't be afraid to push the boundaries with your fashion choices, but remember—everything is all about self confidence. Keep reading for the latest trends for 2019.

1. Surfer Girl Chic
Laidback looks are definitely a favorite in 2019. Fashion brands are keeping it casual yet effortlessly chic. The surfer girl look is all about hoodies, casual tees, tie-dye colors, sneakers and ripped denim. Mix and match high end pieces with your thrift store favorites to get your own take on this look.

2. Short Shorts
Fashion for both men and women are seeing the return of short shorts. Whether you want to flaunt your toned legs or want to be as comfortable as possible in hotter weather, this short shorts trend can work for anybody. Style your shorts with button-downs, jackets, and anything else that will balance out the extreme style of your shorts.

3. Cowboy or Cowgirl
Elements from a farmer's life are making their way into the world of fashion. From the cowboy boot to cowboy hats, those of us that are fashion forward are finding new ways to style our favorite southern looks. Even if you've never stepped foot into a country bar, if you want to rock this look, now is the time to do so.

4. Show Your Skin
Taking a glance at your favorite Instagram users will show you that this trend is here to stay. Celebrities and the Insta-famous are taking the style of showing their skin seriously. While it is up to you to determine what that looks like in your own outfits, this year is all about self confidence and embracing one's sexuality.

5. Go Designer
Fashion today is focusing on more eclectic tastes. Whether you have a taste for the high life or you've never shopped designer before, 2019 is the year to add more high-quality pieces to your wardrobe. You can go directly to those fabulous fashion flagship stores or buy Gucci handbags on sale. Whichever you choose, you'll find that each quality piece will breathe new life into your looks.

6. Boho-Beach Wear
Crochet, fringe, and the beach aesthetic are what it's all about in 2019. Even if you never actually frequent the beach, you can dress like you do. Pair your boho-beach wear with more modern elements to complete this style.

7. Biker Boss
Biker shorts are going strong this year. From the catwalk to local cafes, these shorts are hard to ignore. Wear your own pair with iconic pieces like blazers and chunky sneakers for a totally edgy look.

8. Fluff and Feathers
Texture is something we're embracing this year. As you sift through your local thrift store's offerings, look for anything that features feathers, faux-fur, or similar textures. To really make an outfit pop, choose a feathery piece in a bold color like hot pink or bright green. Don't forget accessories with this trend either. Everything from feathery purses to fluffy slides are definitely on-trend.
Keeping up with the times in fashion should be fun. Even if you don't try out every trend, keep this guide in mind to help inspire your next outfit of the day.