Styled is powered by Vocal creators. You support
Sasha Konikovo
by reading, sharing and tipping stories...
more
Styled is powered by Vocal.
Vocal is a platform that provides storytelling tools and engaged communities for writers, musicians, filmmakers, podcasters, and other creators to get discovered and fund their creativity.
How does Vocal work?
Creators share their stories on Vocal's communities. In return, creators earn money when they are tipped and when their stories are read.
How do I join Vocal?
Vocal welcomes creators of all shapes and sizes. Join for free and start creating.
To learn more about Vocal, visit our resources.
Show less
12 Must-Have Summer Boots of 2018
Whoever thinks summer means going bootless needs to think again. These must-have summer boots will make anyone a fan of this trend.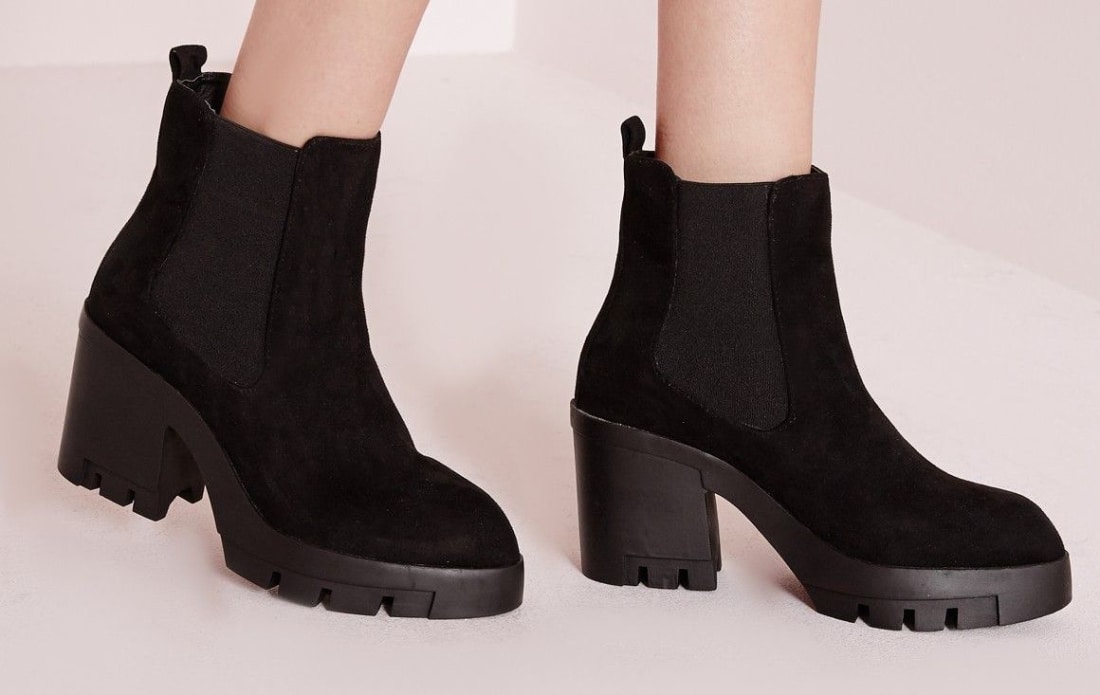 Summer boots. Love 'em or hate 'em, they are absolutely in style right now. They're considered to be a perfect "transition weather" shoe that looks elegant enough for a summer brunch, but still look warm enough to work for a night on the town in October.
Part of being able to work the look involves getting the right pair of summer boots. Kitten heels and cheaply-made shoes just won't cut it anymore.
Your shoes should be a statement piece, and that means grabbing this season's hottest must-have summer boots is a good life decision. Here are the ones that fashionistas can't stop talking about.
Miss Tennis Floral Lace Bootie by Christian Louboutin
Louboutins are always a safe bet when you're trying to rock the runway—or the red carpet. These gorgeous shoes channel a fairy-like charm that add color, whimsy, and good taste to any summer or fall outfit you might want to put together.
These mesh boots are perfect for ladies who need their feet to breathe. Besides, those classic red bottoms will get heads turning in a way few other shoe brands will.
Rockstud Bootie by Valentino Garavani
Valentino has always made must-have summer boots, and these ankle boots are no exception to the rule. Breathable, yet made of high-quality leather, these Rockstud booties will help show the inner rebel you have.
They're perfect for pairing with jeans, or for adding a little extra flair to that wild romper you have. Either way, it's easy to see why fashionistas can't get enough of this easy to walk in, easy to dance in style.
Alexia Black Leather Western Ankle Boots by Office
Grungy enough to work well at a dance hall, but proper enough to work in the office, Office's Alexia boots are truly something to behold. They're excellent for stylish women who need a boot that translates well from day to night.
Dress it up, dress it down, either way, you have to have it. Either way, these are the most comfortable boots for walking around town in style you'll ever find.
6 Inch Premium Rose Suede Flat Boots by Timberland
As fall approaches, lumberjack chic comes back into style. That's what makes Timberland's 6 Inch Premium Rose Suede Flat Boots one of the hottest must-have summer boots of the year.
These boots aren't just comfortable and cute; they're durable as can be. That's why they're a perfect pick for anyone who wants to look extra adorable while hiking through the woods.
Seamed Patent Ankle Boot by Sloane
Sloane's take on summer boots are absolutely perfect for the type of girl who loves to have a little "mod" spin to their footwear. The crisp lines and perfect, single-color material immediately catches attention wherever you go.
Whether you want to unleash your inner hippie chick with a sexy paisley romper and this pair of boots, or you just want a futuristic take on the denim and shirt look, these boots will help you rock it.
Buckle Detailed Heeled Boot by Boohoo
A splash of color is the best way to pull together your outfit and also draw attention to yourself. That little "extra" of color is what makes Boohoo's offering one of the most adorable must-have summer boots on this list. 
Dress them down and unleash your inner cowgirl. Dress them up, and they add a special splash of unexpected color to an otherwise dreary clubbing outfit.
Western Studded White Boots by Sofie Schnoor
If you haven't guessed, Western boots are trending pretty hard these days. Maybe it's the retro cuteness, or just the adorably quirky look they have, but whatever it is, runways can't seem to get enough of them.
If you're looking for booties that have a strikingly Western look, Sofie Schnoor will have you covered. These are white boots any girl will love!
Rome Leather Ankle Boots by ASOS
ASOS has its own line of clothing that's specially made for the frugal fashionista, and we have to say, they know how to make a really pretty shoe! Their line of must-have summer boots are a perfect example of this. 
The Rome Leather Ankle Boots are the perfect choice for summer and fall. Somehow, we definitely get the vibe that Elvis himself would approve of these blue suede shoes. 
Hurricane Rain Boot by Jeffrey Campbell
April showers bring May flowers, but then what about June, July, and August? Well, let's just be real. Summer has become increasingly rainy for most of us, and hurricane season's already upon us. With all the water in the works, it's absolutely crucial to have rain boots that will keep you dry and stylish.
These transparent booties are perfect, and are a clear winner for their awesome design. As anyone can tell you, rain boots are a major fashion statement—and these speak volumes!
Chunky Heel Chelsea Boot by Boohoo
Sometimes, it's not about having summer boots that have a quirky look or flair. Rather, the best boots are often the ones that match with everything you have and are also easy to wear. When in doubt, throwing on a pair of breathable Chelsea boots is a wise choice.
These durable boots are made by Boohoo, will match with any outfit you have, and also look surprisingly good after a long night out. What's not to love?
Eyelet Bubble Toe Boot by Mya
The knit look has become incredibly popular with sneakers, and not just because of its unique aesthetic. They're notorious for being breathable and fun to wear.
Now, you can get the same feeling and vibe from your boots, without that awkward-looking "sock boot" trend involved. It's classy, without ruining your silhouette.
Take a look at Mya's ultra-comfy Bubble Toe Boot. Don't you just want to slide your feet into them? At $49, these are some of the snuggliest must-have summer boots of the year.
Olivia Leather Boot by Vagabond
Beauty is often found in simplicity, and that's been what makes Vagabond's designs so excellent. They are simple, easy to work with, and something that will always be appropriate to wear.
For the fashion lover that loves a nice leather boot, their Olivia design is a total shoe-in.