Styled is powered by Vocal creators. You support
Skunk Uzeki
by reading, sharing and tipping stories...
more
Styled is powered by Vocal.
Vocal is a platform that provides storytelling tools and engaged communities for writers, musicians, filmmakers, podcasters, and other creators to get discovered and fund their creativity.
How does Vocal work?
Creators share their stories on Vocal's communities. In return, creators earn money when they are tipped and when their stories are read.
How do I join Vocal?
Vocal welcomes creators of all shapes and sizes. Join for free and start creating.
To learn more about Vocal, visit our resources.
Show less
10 Must-Buy Streetwear Sneakers
Streetwear sneakers make a serious statement no matter where you go. This season, make sure to snag these epic picks.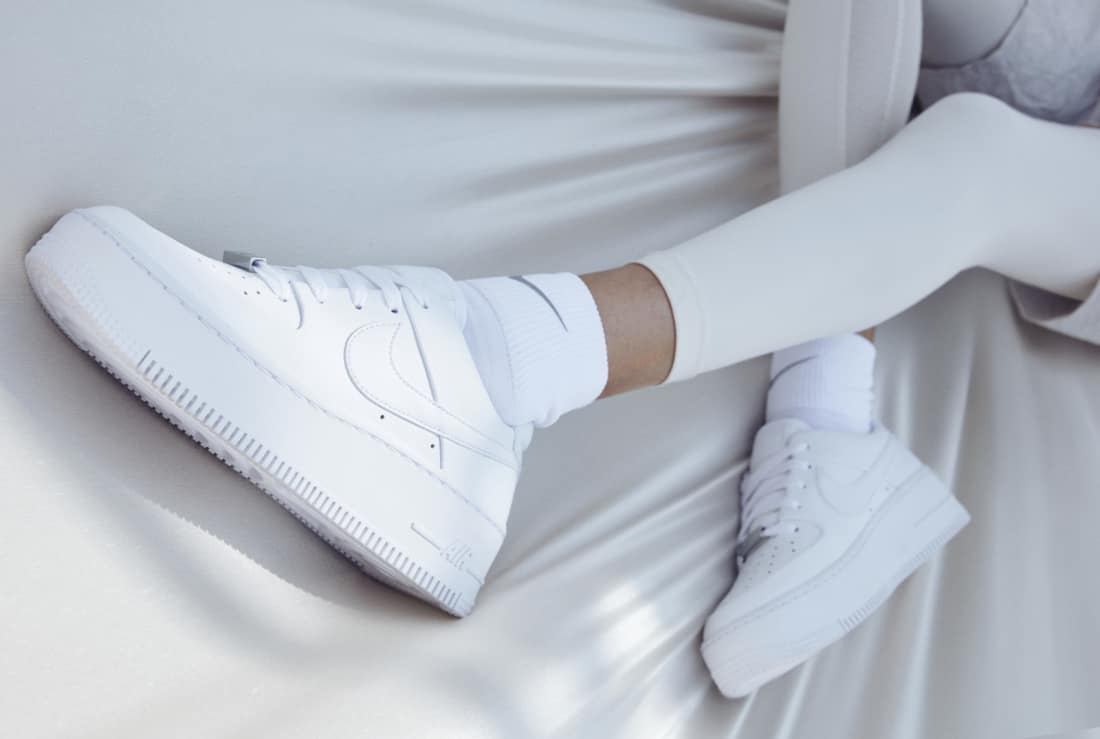 Sneakers aren't just for the gym anymore; they're serious fashion statements. Nowhere is this truer than in the world of streetwear—a fashion world where sneakers are king. 
Of course, streetwear is difficult to pin down. There are dozens of different streetwear styles ranging from rave culture-inspired offerings to sporty styles, to elegant urban aesthetics. There are also some indie designers out there redefining streetwear, so it is a constantly evolving fashion.
Regardless of the street style you rock, the right pair of sneakers can pull a look together. During the winter, sneakers are a must-have that will keep your feet warm and your outfit incredibly stylish. 
If you're looking for this season's hottest streetwear sneakers, get ready to be thrilled. We found some of the most stylish lifestyle sneakers money can buy and put them all below for you to enjoy. 
Nappa Leather Low-top Trainer Sneaker by Gucci
Love it or hate it, Gucci's brand has become one of the most coveted labels for upscale streetwear sneakers. This low-key low-top pair of sneakers are elegant, subtle, and work well with just about every type of outfit.
This is one of the best pairs of sneakers that money can buy, simply because they are so versatile and go from day to night in an instant. Worried about sore feet? Super soft Nappa leather will keep your tootsies feeling fine all day long.  
Air Jordan 1 Rebel XX OG by Nike
Another big name among streetwear sneakers is Nike—more specifically, their legendary Air Jordans line. This pair of Air Jordans 1's will have people turning their heads, admiring your taste in sneakers, and also wondering how you were able to score such a sweet pair. 
This red, black, and white ensemble works well with almost any streetwear outfit you want to rock. It's also worth pointing out that they offer the comfort and support that Jordans are known to give, making them a great pair for any occasion. 
Womens Air Force 1 Low by Nike
Another famous line from Nike is the Air Force 1 series. Though the series is most popular among men who want to show their love for some upscale sneakers, ladies can still get in on the AF1 action if they so choose. 
This particular sneaker style takes a low-top twist on classic Air Force 1 shoes. The end result is something that looks appropriate in a wide range of different settings—and remains fashionable enough to look perfectly at home in a casual fashion shoot. 
All Star Chuck Taylor Suede Sneakers by Converse
Chuck Taylors are pretty much a staple in any alternative culture, and to a point, that also means that this is a sneaker brand that classifies as streetwear too. It'd be a crime not to include at least one pair of Converses. 
The classic All Star Chuck Taylor design has managed to persist through decades for good reason. It works well in that "too cool for school" type of way, and remains a great choice for women and men alike. 
Qozmo AIIRE Hologram Sneakers by YRU
If you tend to go towards the more avant-garde side of streetwear sneakers, you're probably already acquainted with YRU. This is one of the only sneaker brands to focus on rave culture and street culture. 
The results of their unique sense of style can be pretty easily seen. People who want to seriously turn heads (and also have others see where they're going at night) might want to grab a pair of these light up sneakers. 
Go ahead. Unleash your inner firefly. You know you want to. 
Leya Fashion Sneaker by Sam Edelman
Sam Edelman blazed into the fashion world with his excellent taste, and turned it upside down. When it comes to making sneakers with a serious flair, his genius is impossible to ignore. 
This pair of sneakers offers an affordable way to add some urban style without it being tacky or too over-the-top. The faux fur pom pom detail turns this otherwise regular pair of sneakers into a conversation starter and a funky fashion focal point. 
Fiter Sneakers by Guess
Wearing platform sneakers is a fashion statement all its own, and platform wedge sneakers are a great way to turn standard streetwear sneakers into something way more elegant. Guess is kind of a pro when it comes to putting together an urban yet classy look, and the Fiter sneaker is a good example of this. 
The hidden wedge in Fiters give you an added inch of height, while the glossy "quilted" leather gives you millions of ways you can dress this pair of shoes up or down.
Jamaica Trainers by Rocket Dog
Sometimes, you just need to have a soft, comfy shoe that is simple and easy to work with. For times where you want to have your outfit do the talking, Rocket Dog's Jamaica Trainers are a perfect pick. 
They are super-lightweight, breathable, and also have that classic "nondescript" look that works very well with a wide variety of different outfits. Effortless fashion is a wonderful thing, isn't it?
Metallic Creepers by Roxy Rose
Did you ever see a pair of shoes that had a color so outstandingly pretty, you just needed to compliment them?
I mean, really, look at how gorgeous that blue hue is. If you have any outfit that needs a focal point or a special accent, grabbing a pair of these blue babies is just what the doctor ordered. 
Women's 50/50 Fur Sneakers by Puma
Puma makes some really nice streetwear, and their shoes have long been a favorite among fashion-forward youths. Their athletic shoes are pretty good, too. 
In terms of lifestyle shoes, their 50/50 Fur sneakers really stand out in a crowd—and for all the right reasons, too. These sneaks are gorgeous, snuggly, and perfect for the upcoming winter weather.