Styled is powered by Vocal creators. You support
Morgan E. Westling
by reading, sharing and tipping stories...
more
Styled is powered by Vocal.
Vocal is a platform that provides storytelling tools and engaged communities for writers, musicians, filmmakers, podcasters, and other creators to get discovered and fund their creativity.
How does Vocal work?
Creators share their stories on Vocal's communities. In return, creators earn money when they are tipped and when their stories are read.
How do I join Vocal?
Vocal welcomes creators of all shapes and sizes. Join for free and start creating.
To learn more about Vocal, visit our resources.
Show less
10 Most Comfortable and Classic Chelsea Boots
Are you looking for a pair of Chelsea boots that will work well through all the seasons? Here's our list of some of the best options for comfortable and classic Chelsea boots on the market today.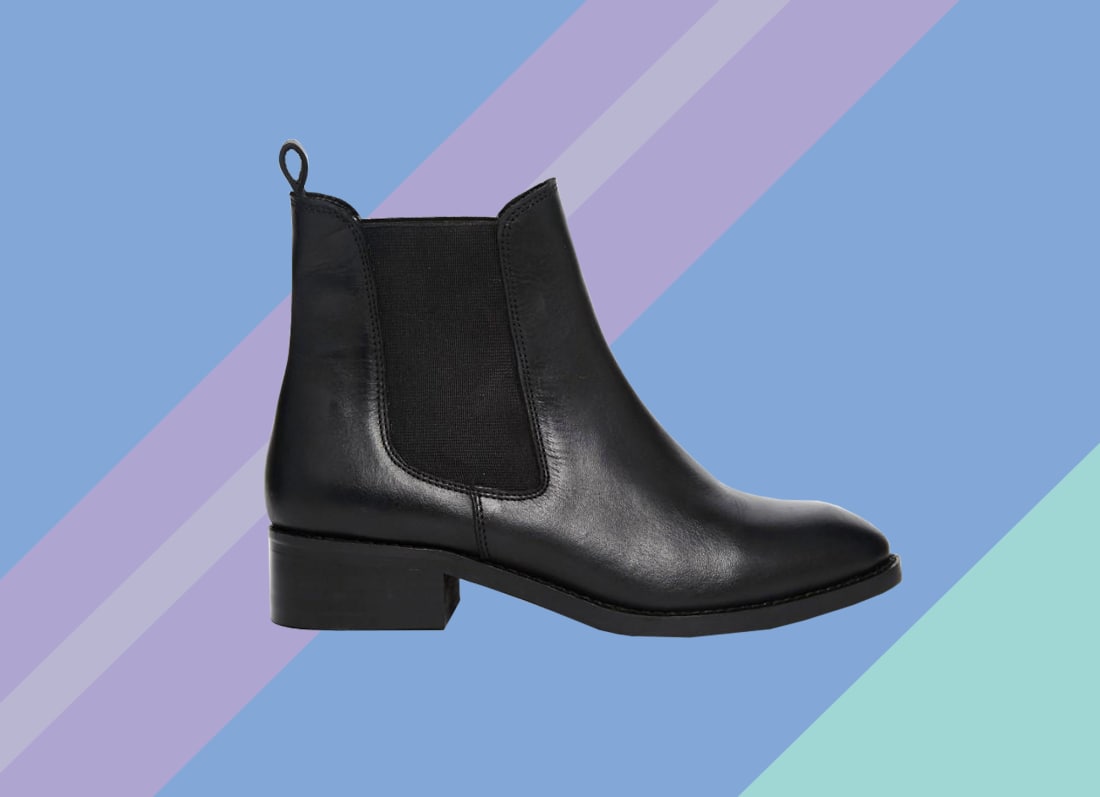 Chelsea boots are elastic-sided ankle boots, and they are a classic style that every woman should keep in their wardrobe. Chelsea boots can be worn in all seasons with the right outfit, and they aren't too high or too fancy to overpower your day to day look. These boots can be found in high quality materials at reasonable prices if you know where to look. Here are some of our favorite picks for the most comfortable and classic Chelsea boots on the market.

Women's GASTO Boot by Steve Madden
The GASTO boot by Steve Madden is a great option if you're looking for high quality boots. These boots run true to size and come in rust suede or black leather. This Chelsea boot also has a slightly higher heel at two and three quarters of an inch, so they can be dressed up for nicer nights out on the town. The elastic on the side of this boot is disguised by the suede, which makes this classic style blend well. All in all, this Chelsea boot is high quality at a reasonable price, and these boots are worth the purchase.

Tinsley Rubber Rain Boot by Steve Edelman
Everyone knows that rain boots are a growing fashion statement for ladies, and if you're looking for classic Chelsea boots that can double as rain boots, these Sam Edelman boots are a great choice. They are waterproof and super comfortable, because they only have a one inch heel. You can walk all day in these boots with no problem. They also have a padded footbed for additional comfort. They run true to size and are reasonably priced at around $55.

Colb Chelsea Booties by Dolce Vita
The Colb booties by Dolce Vita are high quality suede, and come in a great classic style with a dark, two inch heel. They come in many colors; including, grey suede, black, brown, and dark taupe suede. These booties also have cowhide included in the material and the elastic on the side is disguised for a classy look.

Barlow Booties by Joie
The Joie Barlow booties are great Chelsea boots that run true to size, have a pointed toe, and also have a light, wooden, one and three quarters of an inch heel. They come in high quality fabric and four different colors: charcoal, cement, black suede, and black leather. These shoes are a little more expensive than other options, but they are worth the money because of the high quality design and long lasting material.

Attribute Suede Chelsea Ankle Boots by Asos
These classic Chelsea boots from ASOS will go with any outfit in any season. They are the perfect classic style Chelsea boot. They come in black suede with a one inch heel, and a rubber sole. They are super comfortable, they run true to size, and because they have such a classic look and an affordable price, they are a great purchase that you won't regret. This will be your signature shoe.

JuJu Black Glitter Chelsea Wellington Boots by Asos
These JuJu Black Glitter boots by ASOS make a statement. and will be a perfect addition to your collection of Chelsea boots. They have a bright shiny finish to them that will make any outfit pop. These aren't your everyday Chelsea boots, but they still have the classic style design with the elastic sides, and a simple one inch heel and rubber sole. With such a reasonable price, these Chelsea boots should be added to your wardrobe for those days when you want to step out and show off your style.

Women's Ella Suede Bootie by Toms
The Ella suede bootie by TOMS is one of the best Chelsea boots on the market, because there is so much variety with this classic-style boot. These high quality booties come in over ten different colors, they have a rubber sole, and a wooden, one inch heel. The elastic on the side is noticeable, and it adds to the style of the shoe with its netted looking design. TOMS is a great shoe company that works with non-profits around the world, and these shoes are stylish and worth the money.

Landsman Ankle Boots by Cole Haan
These Chelsea boots by Cole Haan are high quality, and can look great with any outfit because they come in a variety of different colors; including, black leather, olive suede, black suede, and ironstone suede. They have a short, half inch heel, which makes them super comfortable and easy to walk in throughout every season. They also have a fully padded sock lining inside and a rubber outsole. Cole Haan is a great reliable brand, and these Chelsea boots would be an excellent addition to any wardrobe.

Women's Somers Falls Chelsea Boot by Timberland
The Somers Falls classic Chelsea boots by Timberland are excellent, high quality, classic style Chelsea boots for fall. They are made of full grain leather with a high ankle elastic cuff to keep your socks secure and your legs warm through the cold months, ensuring you never have to worry about how to style your socks with heels. These boots are fashionable and will look great with any outfit. The leather will also wick off any rain or snow. The wooden heel measures in at one inch, so they are comfortable and easy to walk in. With their medium-brown tone, these boots would be a great addition to any closet.

Women's Melissa Chelsea Boot by FRYE
Our last pick for classic Chelsea boots are a splurge, but you can't go wrong with an amazing brand like FRYE. These Melissa Chelsea boots come in black, cognac, redwood, slate, and wine-colored leather options, and they are such high quality that they will last through the years. They are worth the money and super stylish with a pointed toe and darker tinted polish on the toe as well. FRYE makes excellent shoes, and owning a pair is something worth showing off.
These are some of the best Chelsea boots on the market, and with such a variety of styles, we're sure you'll find a comfortable pair to fit your lifestyle and budget. Happy shopping!