Styled is powered by Vocal creators. You support
Ringo Mendoza
by reading, sharing and tipping stories...
more
Styled is powered by Vocal.
Vocal is a platform that provides storytelling tools and engaged communities for writers, musicians, filmmakers, podcasters, and other creators to get discovered and fund their creativity.
How does Vocal work?
Creators share their stories on Vocal's communities. In return, creators earn money when they are tipped and when their stories are read.
How do I join Vocal?
Vocal welcomes creators of all shapes and sizes. Join for free and start creating.
To learn more about Vocal, visit our resources.
Show less
10 Best Clothing Designers for Your Wardrobe Basics
Are you on the never-ending search for upscale, yet effortless looking clothing? The best clothing designers for your wardrobe will provide you new, everyday fashion staples.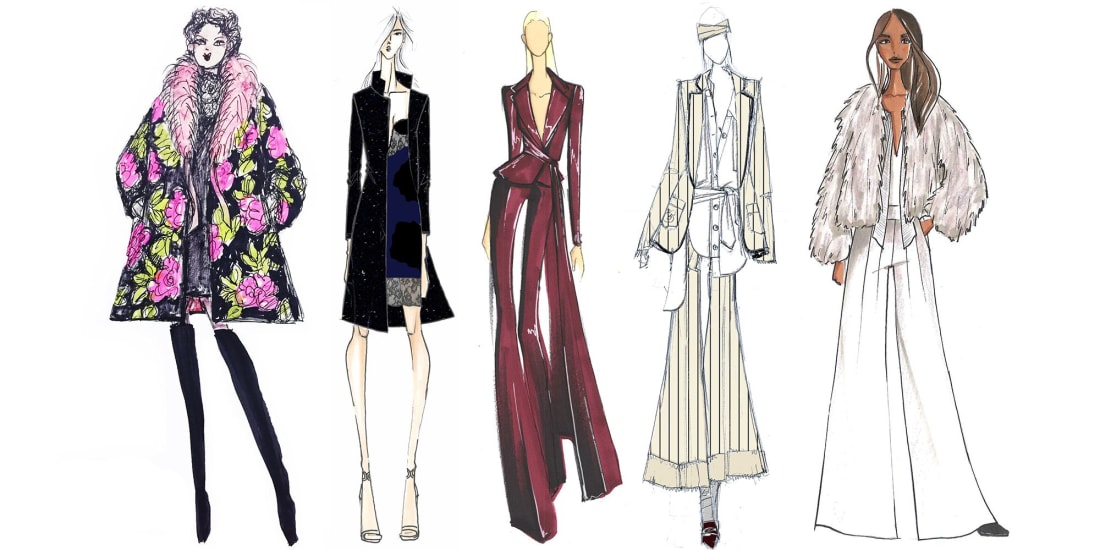 Basic clothing pieces are the backbone of your wardrobe. Although they might not always be as exciting to shop for as the statement pieces, they are things that you will get a lot of use out of, making it worth investing in good quality items rather than just buying a new white tee shirt every few months. From the perfect fitting pair of jeans to a trench coat that will go with everything, these are the brands to keep in mind when searching for wardrobe essentials. If you are clueless about which fashion designers to check out for essentials, or just want to learn about some brands you haven't heard about before (or maybe forgot about), read on! 
As someone who likes to buy a lot of patterned and colorful clothing items, I sometimes need to remind myself that I need to shop for basics. I tell myself to keep in mind that I should pick out a few neutral colored things to match with all my bright pieces, like a good pair of white sneakers that will go with everything. It's great to stay true to your personal style, but it is always important to have those basics to pull everything together. I am always on the look out for the best fashion designers for essential pieces, which is why I've gotten into looking at some clothing designers for your wardrobe basics to help you change your game, too.
BDG
Everyone knows that a good pair of jeans are key. They are something you will wear time and time again. There are so many styles of jeans that, personally, I like to have a variety of styles and options so that it doesn't feel like I am always wearing the same thing.
BDG is a quality jean brand that is not outrageously priced, and can be found at Urban Outfitters or Nordstrom. Urban Outfitters often has jeans and other great finds in online sales from some amazing fashion designers. I have purchased many pairs of BDG jeans of different styles from their site, including high-waisted and relaxed fit, and have always been more than satisfied. They have so many options, you are sure to find something to fit your personal style, even if that's the elusive, different ways to style boyfriend jeans. If all of my favorite jeans aren't BDG, they are so comfortable and long lasting that they might just become your new staple.
Everlane
Everlane is a, primarily, online US brand for both women's and men's clothing. They have a store in NYC. Their goal is to sell stylish yet simple clothing at a reasonable price. They have a great selection of basics, from tee shirts to blouses to casual dresses, and their prices are not at all scary.
This brand prides itself in partnering with ethical factories around the world, as well as being radically transparent about how and where their clothing pieces are made. They search for the same factories that upscale clothing designers around the world use, so you can be sure that they sell clothes you can feel good and informed about wearing.
Burberry
Burberry is a classic and sophisticated fashion designer that is high end, simple, and perfect for everyday wear. Their clothing can be casual or sophisticated. A trench coat like this can pull a whole outfit together. One piece from Burberry will be timeless, and something like this trench coat will go with almost anything, giving your outfit a more upscale look. If you are going to invest in designer clothes, Burberry is an excellent choice.
Levi's
Available at both Revolve and Urban Outfitters, if you are searching for your go-to pair of jeans (or go-to jean jacket), this is probably a brand you should check out.

I feel like Levi's gets overlooked, but they have every style of jeans, from high-waisted to distressed, with endless options for mixing and matching in your everyday wardrobe. Their original, now vintage, styles are back in fashion, and the great thing about their jeans is that if you find a style you love, you will be able to go back and find that exact style again and again. This is all due to the fact that their jeans have numbers that correspond with the fit, which takes the fear out of ordering online, and reinforces the idea that Levi's are the classic American jean brand. It makes you wonder why every brand doesn't make it that easy to find your fit again and again.
Topshop
Topshop has a large selection of clothing designers for your wardrobe basics. It has a variety of designer clothes, including Calvin Klein and Tommy Hilfiger. If I am searching for something specific, I will often look online at Topshop because they have such a large variety of options and styles that you can search for not only your basics, but pretty much anything else that peaks your interest. They do have a lot of trendy clothing, but also feature basic tops, simple dresses, and jeans. Their selection seems endless. Since they have so much online, you can pretty much always find something for a good price.
Lucky Brand
Lucky Brand is known for their jeans, but they also feature other basics such as this lovely midi dress, perfect for both causal or semi-formal occasions when the weather is nice. This dress can go from daytime to a night out with absolutely no effort, and when you have a piece like this, you do not need to have endless options of dresses to fit different occasions.
If you are an online shopper, they often have a lot of great stuff on sale, which you may not realize if you only shop in store. They have a sort of Western Cowboy style going on there, but they also have a lot of basics. When it comes to tops, jeans, and leather jackets, even if you are not into the whole cowboy look, you will undoubtedly find something you like.
Joe's Jeans
Joe's brand is going for an "LA with a little bit of rock n roll" look, and don't we all need a little bit of that in our lives? They pride themselves on having the perfect fitting pair of jeans for every body, and have a lot of great basics that are able to keep things in your closet pretty simple. Their clothing will seemingly never  go out of style, and is a great brand to find your next pair of jeans, a jean jacket, or comfy yet stylish tee shirts. Consider Joe's when shopping for designer clothes, and you probably will not be disappointed.
Theory
Theory is a New York City designer brand that sells both women's and men's clothing. Besides their New York store, their clothing can be be found at stores like Nordstrom and Neiman Marcus. They have a modern contemporary style going on, and is a good place to look for work essentials, as their clothing is less casual than some of the other brands I am discussing, like Levis or Topshop.
This is a brand that prides itself in using biodegradable materials for its stylish outfits to inspire your wardrobe this season. It is good to know that some companies out there care about the planet, as well as making clothes we can feel good about wearing.
Club Monaco
Club Monaco is a Canadian brand, owned by Ralph Lauren. They have everything you need for your casual everyday essentials. This fashion designer for men and women features very modern looks. Most of their clothing is simple and clean looking, making it the perfect place to shop for wardrobe basics. If you are shopping to refresh your spring and summer wardrobe, they have some great shorts, tee shirts, and bomber jackets. At the time of writing this and after having extensively analyzed menswear styles, they have espadrilles for men (and women) that are sure to be your new, favorite, go-to shoe for the summer look you intend to pull off this season.
ModCloth
Modcloth is a brand for women that has high-quality, unique, and simple clothing. They have all the basics, like jeans and tee shirts, and in the summer, they have great sun dresses for you to breakout of the house in. Some of their clothing is retro inspired, such as wide leg pants, which, personally, I absolutely love. They have everything from casual to formal wear, and even wedding clothing for both the bride and the guests. They also have some cool retro swimwear, which is very trendy right now. Their clothing is simple without being boring, and if you are looking for inspiration for your basics, this is a good place to check out.
Next time you spill coffee on your go-to white blouse, keep these clothing designers for your wardrobe basics in mind. It will make shopping for essentials easy-peasy, like it should be.
If you are on a budget, or suffer from a shopping addition (like me...), the key is that even though some of these brands might be on the pricey side, you always need to keep a look out for online sales and determine when the perfect time to purchase is. Look around before buying something, because it's likely that a similar store has almost the exact same thing on sale. This way, you don't over pay, but still get clothing that is good quality.